---
---
My research interests include topics in machine learning, artificial intelligence, algorithmic game theory and microeconomics, computational social science, and quantitative finance and algorithmic trading. I often examine problems in these areas using methods and models from theoretical computer science and related disciplines. While much of my work is mathematical in nature, I also often participate in empirical and experimental projects, including applications of machine learning to problems in algorithmic trading and quantitative finance, and human-subject experiments on strategic and economic interaction in social networks.
---
SITE DIRECTORY
For (in)convenience, most of this site is organized as a single flat html file. The links below let you navigate directly to the various subsections.
Publications &nbsp Research Group Members &nbsp Teaching and Tutorial Material &nbsp Professional Bio &nbsp Educational Background &nbsp Editorial and Professional Service &nbsp Press
---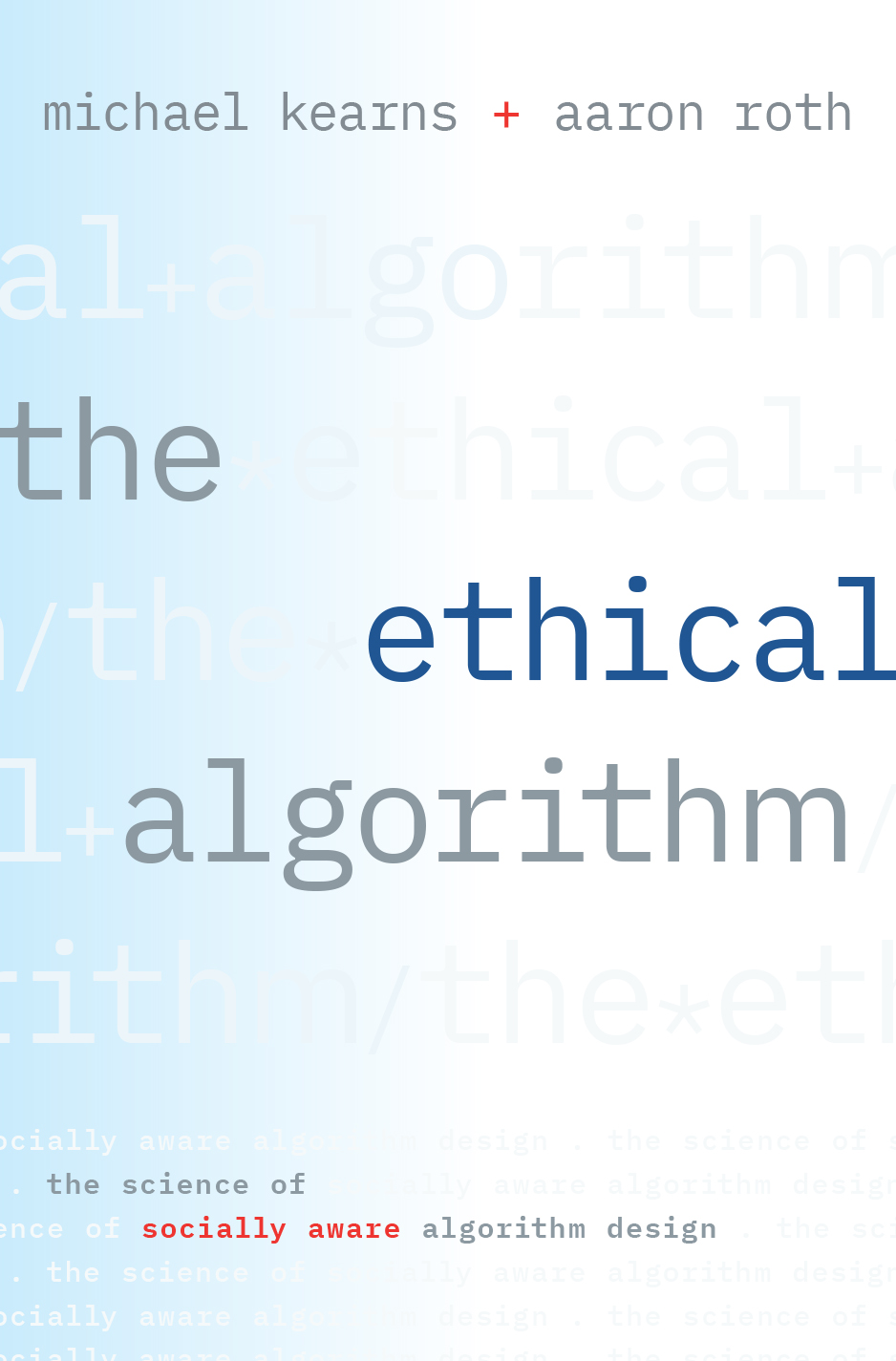 Aaron Roth and I have written a general-audience book about the science of designing algorithms that embed social values like privacy and fairness; here is the publisher's description:
Over the course of a generation, algorithms have gone from mathematical abstractions to powerful mediators of daily life. Algorithms have made our lives more efficient, more entertaining, and, sometimes, better informed. At the same time, complex algorithms are increasingly violating the basic rights of individual citizens. Allegedly anonymized datasets routinely leak our most sensitive personal information; statistical models for everything from mortgages to college admissions reflect racial and gender bias. Meanwhile, users manipulate algorithms to "game" search engines, spam filters, online reviewing services, and navigation apps.

Understanding and improving the science behind the algorithms that run our lives is rapidly becoming one of the most pressing issues of this century. Traditional fixes, such as laws, regulations and watchdog groups, have proven woefully inadequate. Reporting from the cutting edge of scientific research, The Ethical Algorithm offers a new approach: a set of principled solutions based on the emerging and exciting science of socially aware algorithm design. Michael Kearns and Aaron Roth explain how we can better embed human principles into machine code - without halting the advance of data-driven scientific exploration. Weaving together innovative research with stories of citizens, scientists, and activists on the front lines, The Ethical Algorithm offers a compelling vision for a future, one in which we can better protect humans from the unintended impacts of algorithms while continuing to inspire wondrous advances in technology.
Here are links to some media related to the book: