Ph.D. Students
Nitish Gupta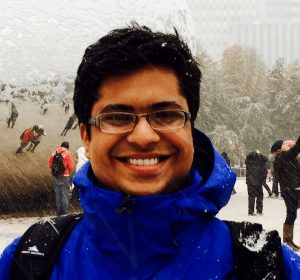 Website
Advisor(s): Dan Roth
Research Area(s): Natural Language Processing, Machine Learning
Professional Future: Research Scientist, Google AI
Expected Graduation: Spring 2021
Abstract: "Learning to Compositionally Reason Over Natural Language"
The human ability to understand the world in terms of reusable "building blocks" allows us to generalize in near-infinite ways. Developing language understanding systems that can compositionally reason in a similar manner is crucial to achieve human-like capabilities. Designing such systems presents key challenges in the architectural design of machine learning models and the learning paradigm used to train them. This dissertation addresses aspects of both of these challenges by exploring compositional structured models that can be trained using end-task supervision.
We believe that solving complex problems in a generalizable manner requires decomposition into sub-tasks, which in turn are solved using reasoning capabilities that can be reused in novel contexts. Motivated by this idea, we develop a neuro-symbolic model with a modular architecture for language understanding and focus on answering questions requiring multi-step reasoning against natural language text. We design an inventory of freely-composable, learnable neural modules for performing various atomic language understanding and symbolic reasoning tasks in a differentiable manner. The question guides how these modules are dynamically composed to yield an end-to-end differentiable model that performs compositional reasoning and can be trained using end-task supervision. However, we show that when trained using such supervision, having a compositional model structure is not sufficient to induce the intended problem decomposition in terms of the modules; Lack of supervision for the sub-tasks leads to modules that do not freely compose in novel ways, hurting generalization. To address this, we develop a new training paradigm that leverages paired examples—instances that share sub-tasks—to provide an additional training signal to that provided by individual examples. We show that this paradigm induces the intended compositional reasoning and leads to improved in- and out-of-distribution generalization.
---
Marcella Hastings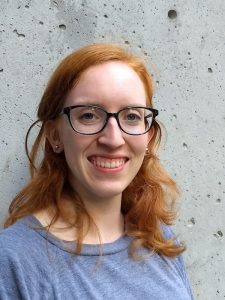 Website
Advisor(s): Nadia Heninger
Research Area(s): (Applied) Cryptography
Professional Future: Applied Cryptographer, Bolt Labs, Inc.
Expected Graduation: Spring 2021
Abstract: "Secure Multi-Party Computation in Practice"
"Secure multi-party computation (MPC) is a cryptographic primitive for computing on private data. MPC provides strong privacy guarantees, but practical adoption requires high-quality application design, software development, and resource management. This dissertation aims to identify and reduce barriers to practical deployment of MPC applications.
First, the dissertation evaluates the design, capabilities, and usability of eleven state-of-the-art MPC software frameworks. These frameworks are essential for prototyping MPC applications, but their qualities vary widely; the survey provides insight into their current abilities and limitations. A comprehensive online repository augments the survey, including complete build environments, sample programs, and additional documentation for each framework.
Second, the dissertation applies these lessons in two practical applications of MPC. The first addresses algorithms for assessing stability in financial networks, traditionally designed in a full-information model with a central regulator or data aggregator. This case study describes principles to transform two such algorithms into data-oblivious versions and benchmark their execution under MPC using three frameworks. The second aims to enable unlinkability of payments made with blockchain-based cryptocurrencies. This study uses MPC in conjunction with other privacy techniques to achieve unlinkability in payment channels. Together, these studies illuminate the limitations of existing software, develop guidelines for transforming non-private algorithms into versions suitable for execution under MPC, and illustrate the current practical feasibility of MPC as a solution to a wide variety of applications."
---
Joel Hypolite
Email
Advisor(s): Jonathan M Smith and Andre DeHon
Research Area(s): Systems
Research Topic: Methods for Engineering and Evaluating Systems that Make Inferences and Decisions
Employment Preference: Academia – Research
Expected Graduation: Fall 2021
---
Anupama Jha
Website
Advisor(s): Yoseph Barash
Research Area(s): Computational Biology, Machine Learning
Research Topic: Integrative Deep Models for Alternative Splicing
Employment Preference: Academia – Research, Industry – Research
Expected Graduation: Fall 2020
---
Minchen Li
Website
Advisors(s): Chenfanfu Jiang
Research Area(s): Numerical Optimization, Physical Simulation, Geometry Processing
Research Topic: Robust and Accurate Simulation of Elastodynamics and Contact
Employment Preference: Academia – Research, Industry – Research
Expected Graduation: Fall 2020
Abstract: "Robust and Accurate Simulation of Elastodynamics and Contact"
Simulating elastodynamics and contact in a robust and accurate way not only benefits designing realistic and intriguing animations and visual effects in computer graphics, but is also essential for industrial design, robotics, mechanical engineering analysis, etc. However, existing methods are constructed under strong assumptions that limit their application scenarios to a relatively narrow range, which also makes the methods sensitive to algorithmic parameters such that extensive parameter tuning often needs to be performed for nearly every different example to obtain consistent quality results. To tackle these challenges, we propose a robust, accurate, and differentiable elastodynamics and contact simulation framework that can always reliably produce consistent quality results for any codimensional solids (volumes, shells, rods, and particles) in a wide range of material, time step size, boundary condition, and resolution settings with interpenetration-free guarantees but do not require algorithmic parameter tuning. Based on solid theoretical foundations, our methods provide controllable trade-offs between efficiency and accuracy for different application scenarios. All the proposed features of our methods are thoroughly verified by performing extensive experiments and analyses including comparisons to state-of-the-art methods and ablation study on multiple design choices. Our framework frees designers from extensive parameter tuning as when traditional methods are used, enables simulating brand new phenomena that are never achieved before, and already demonstrate effectiveness in a broader range of application scenarios like robotics design and engineering analysis.
---
Sangdon Park
Postdoc Mentor(s): Insup Lee and Osbert Bastani
Research Area(s): Machine Learning, Cyber-Physical Systems
Research Topic: Uncertainty Estimation toward Safe AI
Employment Preference: Academia – Research, Industry – Research
Expected Graduation: Spring 2021
---
Stephen Phillips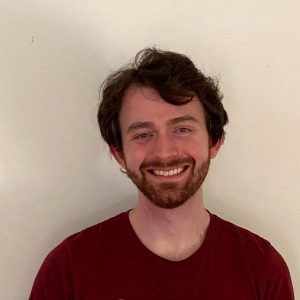 Website
Advisor: Kostas Daniilidis
Research Area(s): Machine Learning, Cyber-Physical Systems
Research Topic: Uncertainty Estimation toward Safe AI
Professional Future: Visiting Assistant Professor, Swarthmore College
Expected Graduation: Spring 2021
Abstract: "LEARNING REPRESENTATIONS FOR MATCHING"
Matching is an old and fundamental problem in Computer Vision. Ranging from low level feature matching for extracting the geometry of a scene to high level semantic matching for semantic map building, there is a broad scope of applications to the matching problem. However, there are many challenges, such as noise and outliers, that makes the problem especially difficult. Recent work has shown that using multiple images improves matching performance over pairwise matches.
Additionally, in recent years, deep learning has shown great promise in Computer Vision. Deep learning techniques are state of the art in object detection, segmentation, and image generation. Deep learning techniques excel at feature learning, and prior distribution learning implicitly helps them to achieve state of the art. We hope to leverage this power to learn better representations for matching problems.
In this work we propose to use various deep learning techniques to learn better matches by learning better feature representations for matches. We use graph neural networks
to handle the sparse nature of many of these matching problems, using multi-image cycle consistency and geometric consistency losses to learn robust representations. We
propose a framework for handling outlier rejection in training the deep neural networks using primal-dual optimization. We will apply these techniques to Structure from Motion sub-problems (such as two-view or multi-view matching), shape and point cloud matching.
---
Nicholas Roessler
Website
Advisor:André DeHon
Research Area(s): Architectural support for system security, Low-level systems attacks and countermeasures
Professional Future: TBA
Expected Graduation: TBA
Abstract: "Policy Implementation and Engineering for Tagged Architectures"
Tagged architectures have seen renewed interest as a means to improve the security and reliability of computing systems. Rich, programmable
tag-based hardware security monitors like the PUMP allow software-defined security policies to benefit from hardware acceleration. The thesis of this work is that policies for
programmable tagged architectures (1) can be engineered to enforce critical security properties at low costs, (2) can protect real programs running on real ISAs, and (3) can be applied automatically to programs—that is with compilation passes or automatic analysis—so that the benefits of such an architecture can be brought to existing and new software with minimal human intervention.
To support this claim, I have constructed a range of security policies that run on real workloads automatically, modeled their overheads using architectural simulations, explored tradeoffs in policy design and engineering to reduce their costs, and finally characterized them by their security properties. As examplar policies, I have created stack and heap memory protection policies that can thwart traditional memory corruption vulnerabilities. Additionally, I have built a compartmentalization framework that allows a security engineer to automatically generate and evaluate a wide range of tag-based compartmentalization strategies. To generate compartments automatically, the framework includes algorithms for quantitatively minimizing overprivilege and packing the rules required for those policies into manageable sets that can be cached favorably for high performance. Across these three categories of policies, I present the following policy engineering contributions: (1) lazy tagging, an optimization that reduces the cost
of tagging memory objects, (2) rule packing, a technique for relaxing policies in key ways to improve their performance, and (3) rule prefetching, a technique that can exploit predictable rule sequences by preemptively fetching and installing rules before they are needed.
---
Zachary Schutzman
Website
Advisors(s): Aaron Roth
Research Area(s): Algorithmic Game Theory, Machine Learning
Research Topic: Fairness in Machine Learning, Algorithms and Electoral Redistricting
Employment Preference: Academia – Research, Industry – Research
Expected Graduation: Spring 2021
---
Antal Spector-Zabusky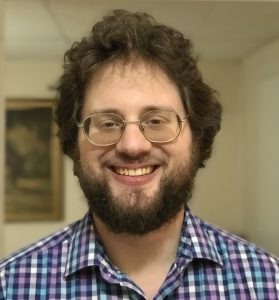 Website
Advisors(s): Stephanie Weirich
Research Area(s): Formal verification, programming language theory, functional programming
Research Topic: Formal mechanical verification of Haskell programs
Professional Future: Compiler Engineer, Jane Street Capital
Expected Graduation: Spring 2021
Abstract: "Don't Mind the Formalization Gap: The Design and Usage of hs-to-coq"
Using proof assistants to perform formal, mechanical software verification is a powerful technique for producing correct software. However, the verification is time-consuming and limited to software written in the language of the proof assistant. As an approach to mitigating this tradeoff, this dissertation presents hs-to-coq, a tool for translating programs written in the Haskell programming language into the Coq proof assistant, along with its applications and a general methodology for using it to verify programs. By introducing edit files containing programmatic descriptions of code transformations, we provide the ability to flexibly adapt our verification goals to exist anywhere on the spectrum between "increased confidence" and "full functional correctness".
---
Joshuah Wolper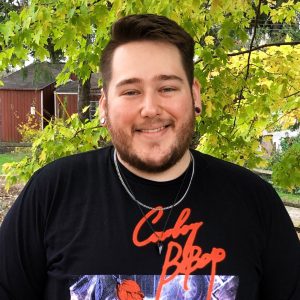 Website
Advisors(s): Chenfanfu Jiang
Research Area(s): Physically Based Animation, Continuum Damage Mechanics, Numerical Modeling
Research Topic: Continuum Damage Approaches for Simulating Material Fracture
Professional Future: Postdoctoral Researcher, Penn MEAM Dept.
Expected Graduation: Fall 2021
Abstract: "Material Point Methods for Simulating Material Fracture"
Material fracture surrounds us every day from tearing off a piece of fresh bread to dropping a glass on the floor. Modeling this complex physical process has a near limitless breadth of applications in everything from computer graphics and VFX to virtual surgery and geomechanical modeling. Despite the ubiquity of material failure, it stands as a notoriously difficult phenomenon to simulate and has inspired numerous efforts from computer graphics researchers and mechanical engineers alike, resulting in a diverse set of approaches to modeling the underlying physics as well as discretizing the branching crack topology. However, most existing approaches focus on meshed methods such as FEM or BEM that require computationally intensive crack tracking and re-meshing procedures. Conversely, the Material Point Method (MPM) is a hybrid meshless approach that is ideal for modeling fracture due to its automatic support for arbitrarily large topological deformations, natural collision handling, and numerous successfully simulated continuum materials.
In this work, we present a toolkit of augmented Material Point Methods for robustly and efficiently simulating material fracture both through damage modeling and through plastic softening/hardening. Our approaches are robust to a multitude of materials including those of varying structures (isotropic, transversely isotropic, orthotropic), fracture types (ductile, brittle), plastic yield surfaces, and constitutive models. The methods herein are applicable not only to the needs of computer graphics (efficiency and visual fidelity), but also to the engineering community where physical accuracy is key. Most notably, each approach has a unique set of parametric knobs available to artists and engineers alike that make them directly deployable in applications ranging from animated movie production to large-scale glacial calving simulation.
---
Yinjun Wu
Website
Advisors(s): Susan B. Davidson
Research Area(s): Databases, Data Science, Machine Learning
Research Topic: Efficient Provenance-Aware Reasoning in Data Science Applications
Employment Preference: Academia – Research, Industry – Research
Expected Graduation: Summer 2021
---
Hengchu Zhang
Website
Advisors(s): Benjamin Pierce
Research Area(s): Differential Privacy, Programming Language Theory, Formal Methods, Software Testing
Research Topic: Language-based Methods for Differential Privacy
Employment Preference: Industry – Research
Expected Graduation: Spring 2021
---
Teng Zhang
Email
Advisors(s): Oleg Sokolsky and Insup Lee
Research Area(s): Formal Methods
Research Topic: Runtime Verification Framework for Self-Adaptive Software
Employment Preference: Academia – Research, Industry – Research
Expected Graduation: Spring 2021
---
Qizhen Zhang
Website
Advisors(s): Vincent Liu and Boon Thau Loo
Research Area(s): Databases, Systems & Networking
Research Topic: Scaling Data Systems in the Cloud
Employment Preference: Academia – Research, Industry – Research
Expected Graduation: Spring 2021
---
Nan Zheng
Website
Advisors(s): Zachary G. Ives
Research Area(s): Databases, Data Science, Data Provenance
Research Topic: Fine-Grained Provenance for Data Analytics Computation
Employment Preference: Industry – Research
Expected Graduation: Fall 2020
Abstract: "Fine-grained Provenance and Applications to Data Analytics Computation"
Data provenance tools seek to facilitate reproducible data science and auditable data analyses by capturing the analytics steps used in generating data analysis results. However, analysts must choose among workflow provenance systems, which allow arbitrary code but only track provenance at the granularity of files; provenance APIs, which provide tuple-level provenance, but incur overhead in all computations; and database provenance tools, which track tuple-level provenance through relational operators and support optimization, but support a limited subset of data science tasks. None of these solutions are well suited for tracing errors introduced during common ETL, record alignment, and matching tasks – for data types such as strings, images, etc.
Besides, we need a provenance archival layer to store and manage the tracked fine-grained provenance that enables future sophisticated reasoning about why individual output results appear or fail to appear. For reproducibility and auditing, the provenance archival system should be tamper-resistant. On the other hand, the provenance collecting over time or within the same query computation tends to be repeated partially (i.e., the same operation with the same input records in the middle computation step). Hence, we desire efficient provenance storage (i.e., it compresses repeated results).
We address these challenges with novel formalisms and algorithms, implemented in the PROVision system, for reconstructing "missing" fine-grained provenance for a broad class of ETL-style workflows. We extend database-style provenance techniques to capture equivalences, support optimizations, and enable lazy evaluation. We develop solutions for storing fine-grained provenance in relational storage systems while both compressing and protecting it via cryptographic hashes. We experimentally validate our proposed solutions using both scientific and OLAP workloads.
---
Postdoctoral Scholars
Radoslav Ivanov
Website
Postdoc Mentor(s): Rajeev Alur and George Pappas
Research Area(s): Cyber-Physical Systems
Research Topic: Verification of Autonomous Systems with Neural Network Components
Employment Preference: Academia – Research
Expected Graduation: Spring 2021
---
Yiannis Kantaros
Website
Postdoc Mentor(s): Insup Lee and George Pappas
Research Area(s): Robotics
Research Topic: Safe Robot Autonomy in Unknown and Adversarial Environments
Employment Preference: Academia – Research
Expected Graduation: Spring 2021
---
Elior Sulem
Website
Postdoc Mentor(s): Dan Roth
Research Area(s): Natural Language Processing, Deep Learning
Research Topic: Computational Semantics, Events, Psycholinguistics
Employment Preference: Academia – Research
Expected Graduation: Summer 2021
---
Juba Ziani
Website
Postdoc Mentor(s): Sampath Kannan, Michael Kearns, Aaron Roth, Rakesh Vohra
Research Area(s): Algorithmic Game Theory, Machine Learning
Research Topic: Data Markets, Mechanism Design, Data Privacy, Fairness, Strategic Machine Learning
Employment Preference: Academia – Research
Expected Graduation: Spring 2021
Graduate Program:
Your CIS Contacts:
Redian Furxhiu
Graduate Coordinator for on-campus MCIT, CIS/MSE and CGGT programs
Office: 308 Levine
Phone: 215-898-1668
Email: redian@seas.upenn.edu
Staci Kaplan
Graduate Coordinator for DATS
Office: 308 Levine
Phone: 215-573-2431
Email: stacilk@seas.upenn.edu
Britton Carnevali
Graduate Coordinator for PhD program
Office: 310 Levine
Phone: 215-898-5515
Email: brittonc@cis.upenn.edu
Colleen Kennedy
Graduate Coordinator for ROBO
Office: 459 Levine
Phone: 215-573-4907
Email: robo-coord@seas.upenn.edu
Liz Wai-Ping Ng
Associate Director for Embedded Systems MSE program
Office: 313 Levine
Phone: 215-898-8543
Email: wng@cis.upenn.edu
Katherine Thompson
PICS Program Coordinator Academic Advisor for SCMP
Office: 3401 Walnut, 5th Fl.
Phone: 215-573-6037
Email: kathom@seas.upenn.edu