Student Awards
Annual awards are given to undergraduate and graduate students in the Department of Computer and Information Science in recognition of outstanding scholarly achievements and service to the School of Engineering and Applied Science and University community. Departments select each recipient and students are recognized at the Annual Awards Recognition Dinner held during the spring semester. Students also select faculty recipients of the annual Penn Engineering Teaching and Advising Awards each year.
Undergraduate
E. Stuart Eichert, Jr. Memorial Prize
The E. Stuart Eichert, Jr. Memorial Prize, established by Technitrol, Incorporated, in memory of Mr. Eichert, a company co-founder and distinguished alumnus of the Moore School's Class of 1942, is awarded each year to students at the end of their junior year in the Moore School who, in the judgment of the School's faculty, best demonstrate initiative, intellectual attainment, and commitment to the professional practice of engineering.
---
*** 2020 Recipient — Jediah Katz ***
Walter Korn Award
The Walter Korn Award is awarded annually to an outstanding senior in the Moore School who will be continuing on at the Moore School for a graduate degree. Selection of the recipient is made by the Moore School chairs and faculty, in conjunction with the Associate Dean for Undergraduate Education.
---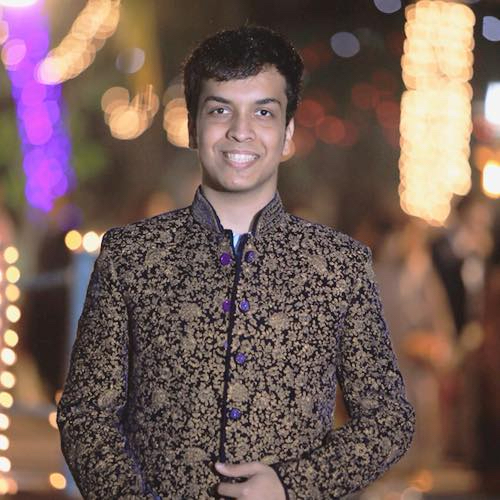 Anshul Tripathi
Anshul Tripathi is a senior from Mumbai, India double majoring in Computer Science and Philosophy with a Mathematics minor, and submatriculating in Data Science. At Penn, Anshul has taught 1600+ students as a TA for CIT 593, CIS 550, ESE 530, CIS 520, ENM 503, ESE 301 and ESE 190, and has served as Head TA for 3 of these classes. He has been involved in applied ML research projects, including an investigation into the performance of semi-supervised learning algorithms and exploring new methods to predict student performance & optimize Penn Engineering's graduate admissions pipeline. He has spent 2 summers interning at Barclays as a software developer. Outside school, he enjoys longboarding and trying out new types of gnocchi. After graduation, Anshul will begin work at Palantir Technologies in New York City as a Forward Deployed Engineer.

Faculty Appreciation Award
This special award is given by the faculty of the School of Engineering and Applied Science to recognize and honor outstanding students for their service to the University.
---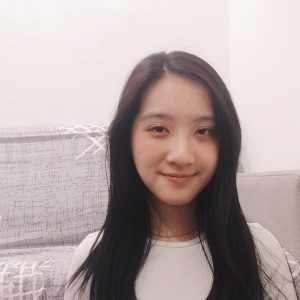 Hannah Pan
Hannah Pan (CIS '21) is from the San Francisco Bay Area. She has been the head TA for the Operating Systems courses (CIS 380 and CIS 548) for the past year, where she works on redesigning project specifications and frameworks for increased automation. At Penn, she was previously a board member of Penn Computer Science Society and a writer for UnEarthed, a nonprofit educational magazine. Hannah's past professional experience includes Google, 8VC, and the Federal Reserve Bank. After graduation, she will be working as a software engineer at Google in the Bay Area.
******************************************************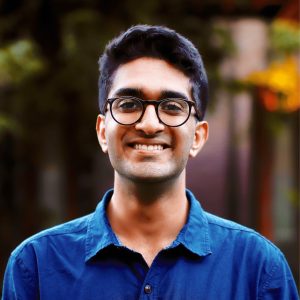 Varun Ramakrishnan  
Varun graduated from the M&T Program at Penn with a BAS in Computer Science, BS in Economics, and MSE in Robotics. During his time at Penn, he was involved in Penn Labs, the 19x Instructor Program, PennApps, and M&T Innovation Fund, in addition to being a teaching assistant for CIS 195, CIS 545, and MCIT 593. He was also involved in the student entrepreneurship and venture community. Varun currently works in venture capital in New York City and is interested in entrepreneurship long-term.
******************************************************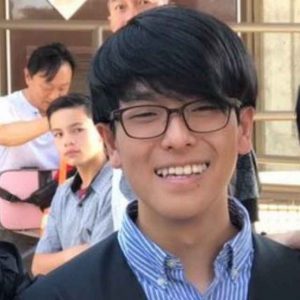 Michael Song
Michael Song is a senior pursuing a B.S.E in computer science at the University of Pennsylvania. He has served as a TA for CIS121 for two years, spending the second year as one of the head TAs. He has interned at Bowers & Wilkins and Amazon Web Services (AWS), focusing on full-stack projects, and will be returning to AWS after graduation. 
******************************************************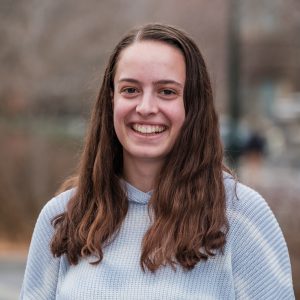 Jules Pierce
Jules is a senior studying Computer Science. During her time at Penn, she's been involved in PennApps, TechItOut and has been a TA for CIS 120, CIS 350, and CIS 110 for 7 semesters total. After graduation, she'll be moving to the Bay Area to work as a Software Engineer at Facebook.
******************************************************
*** 2020 Recipients — Diana Marsala, Weizhen Sheng, Ciara Brown, Elom Dumenyo, Jane Xu, Grace Chong, Qiaochu Guo***
Albert P. Godsho Engineering Prize
The Albert P. Godsho Engineering Prize is awarded to the graduating senior in the School of Engineering and Applied Science who has been selected by the faculty as having displayed the best grasp of the mathematical principles underlying the profession of engineering.
---
*** 2020 Recipient — Kuanhao Jiang ***
Management and Technology Scholarship Award
The Management and Technology Scholarship Award is awarded by the SEAS faculty to that member of the senior class in the Management and Technology Program who has created an innovative system and attained high scholastic achievement.
---
*** 2020 Recipient — Bharath Jaladi ***
Hugo Otto Wolf Memorial Prize
The Hugo Otto Wolf Memorial Prize, founded by Otto C. Wolf in memory of his son, is awarded to that member of the senior class in each department of the School of Engineering and Applied Science who, during the senior year, by the thoroughness and originality of his or her work, meets with the greatest approval of the professors in charge.
---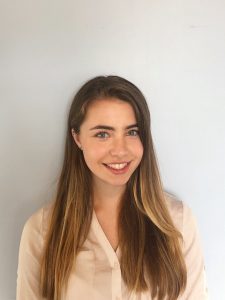 Caroline Evans
Caroline is graduating summa cum laude with a BSE in Computer and Information Science, and minors in Engineering Entrepreneurship, Data Science, and Mathematics. On campus, she is actively involved with Women in Computer Science and the Advancing Women in Engineering Advisory Board, as well as serving as Head Teaching Assistant for the course CIS 121. Next year, she will be joining Palantir in NYC as a Forward Deployed Software Engineer.
*** 2020 Recipients —Steven Bursztyn, Xinran (Nicole) Han ***
John Grist Brainherd Award
The John Grist Brainerd Award is given annually to that member of the senior class in the Moore School, who, in the judgment of the staff of the Moore School, on the basis of his or her entire undergraduate performance, exemplifies the character, scholarship, professional attitude and broad interests required of the modern engineer.
---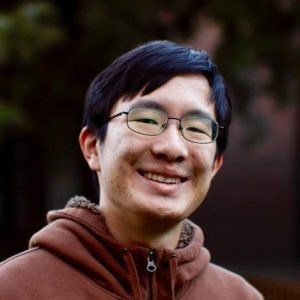 Eric Wang
Eric is from Lorton, Virginia. During his time at Penn, Eric pursued a bachelor's degree in computer science and economics. He was the lead autograder TA for CIS-380, CIS-548, and MCIT-595 for four semesters. Eric was a member of Penn Labs for four years, contributing improvements to Penn Course Review, Penn Mobile, and Penn Clubs. After graduating from Penn, Eric is going to Facebook to work as a production engineer.
******************************************************
*** 2020 Recipient — Sneha Advani ***
Ben and Bertha Gomberg Kirsch Prize (Applied Science Prize)
---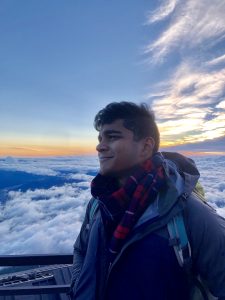 Arun Kirubarajan  
Arun Kirubarajan is a Canadian undergraduate studying CIS and Linguistics. Arun has published multiple academic papers in machine learning on the topic of neural language models and was named an Expert-In-Residence by the Wharton School for the field of artificial intelligence. Arun has been the official instructor for CIS 192: Python Programming for over two years, and has been a teaching assistant for hundreds of students in CIS 530: Graduate Computational Linguistics. He is also a Managing Partner of Dorm Room Fund, a multi-million dollar venture capital firm backed by First Round Capital. At Penn, Arun is a member of Bell Senior Society, Hexagon Senior Society, Penn Labs (2019 Intramural Co-Ed Basketball Champions), and the Penn Coffee Club. 
******************************************************
Moore School Council Cwikla Award
The Moore School Council Cwikla Award is awarded annually to that senior who, in the opinion of the faculty of the Moore School, has demonstrated the greatest overall improvement in scholastic attainment and character development since matriculation as a freshman.
---
*** 2020 Recipient — Aryaman Vir ***
Manfred Altman Memorial Award
---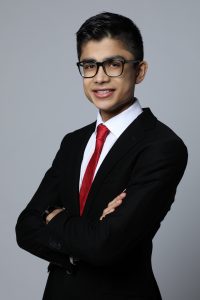 Vishaal Kumar
Vishaal Kumar is a sophomore in the Networked & Social Systems Engineering Program in The School of Engineering. Vishaal is a member of a number of professional and student organizations including the Penn Computer Science Society, Eta Kappa Nu, The Daily Pennsylvanian, Student Tutor at the Weingarten Learning Centre. Additionally, Vishaal has a strong passion for Computer Science and is a Teaching Assistant for CIS 120 (Programming Languages & Techniques). Vishaal is also an incoming Forward Deployed Engineering Intern at C3 AI, a leading enterprise AI software provider. Vishaal is passionate to develop applications that help bring people together and technologies that benefit society. Apart from university life, Vishaal is a big soccer fan and loves to go to the gym. He is always looking for a good sitcom to watch and loves laying back and relaxing with friends. 
******************************************************
Computer Science Award 
The Computer Science Academic Award recognizes a student who has excelled in Computer Science coursework well beyond the requirements for the degree, achieving an all-rounded performance that includes exemplary character, creativity, strong academic record with outstanding research achievements, and service to the department.
---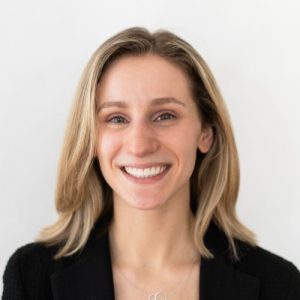 Allison Smith
Ally Smith will be graduating this May from Penn's engineering school where she studied Computer Science and Political Science. Next year she will be working full time as a Forward Deployed Engineer at Palantir in NYC where she hopes to explore the ways technology can be leveraged to have a sustainable impact in our world. In the past, she has interned at Google and Bloomberg, TAed for CIS 120, and volunteered with the AWE pre-orientation program. She is also a member of Penn's co-ed engineering fraternity, Theta Tau, where she is passionate about promoting women in STEM.
******************************************************
*** 2020 Recipient — Caroline Oku ***
Graduate
Morris and Dorothy Rubinoff Award