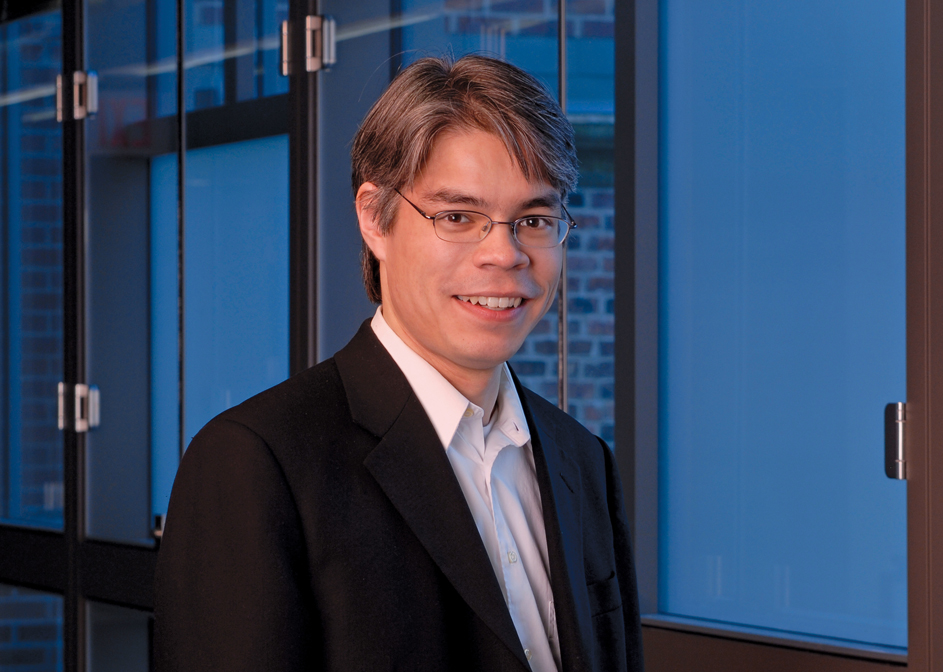 Welcome from the Chair
It's an amazing time to be in the computer and information science fields!  On almost a daily basis, we are seeing new computational and data-driven innovations to improve our lives: self-driving cars, artificial intelligence "agents" in our homes and in our phones, augmented reality-based games and entertainment, social media to stay in touch with family and friends, amazing scientific discoveries, new ways of searching for information, better ways of automating menial tasks.  The "tech sector" is the most vibrant part of our economy, and there is no question that – as our understanding of the foundations of the field continues to advance, we are only scratching the surface of what is possible.
Yet, despite the rapid pace of innovation – there is also a clear need to put in further work to ensure our technological foundations are built in a solid, responsible, and trustworthy way.  Key open questions confront us that require deep exploration.  If "AI" is making decisions for us, what should it be striving to promote and facilitate?  How do we make sure automated decisions reflect our values – fairness, promoting social good, and balancing the rights of the individual versus the collective?  How do we make sure data-driven decisions are supported by the right data, and that the underlying models are understandable by and justifiable to humans?  In an era of complex interconnected systems and sophisticated cybercriminals, how do we make sure our networked systems are reliable, verifiable, and secure?  Finally, we are bumping up against the limits of physics (energy, speed) as we try to build faster and faster computational systems – how do we overcome these issues to scale to larger and larger datasets?  These are some of the central themes we consider at Penn – both in computer science and in our interdisciplinary collaborations — and we continue to grow our faculty to address these challenge problems.
Our faculty and students work together with others all across campus to develop new ideas and new solutions.  Key interdisciplinary centers include the Warren Center for Network and Data Science (a key connector to the Wharton School, the Annenberg Center for Communications, the Law School, and the social sciences within the School of Arts and Sciences), the Penn Center for Health, Devices, and Technology (bridging to Bioengineering and the Perelman School for Medicine), the Price Lab for Digital Humanities(connecting to the arts and humanities within the School of Arts and Sciences), and the Institute for Biomedical Informatics (also bridging to the data-driven parts of the Perelman School for Medicine).
We're very proud of our research innovations, but faculty and students also work to translate their most impactful ideas into world-changing startups and products, through contests such as the Y Prize and with incubator support at the Pennovation Center.  Our culture of entrepreneurship is also promoted by an academic program in Engineering Entrepreneurship as well as by student-run Hackathons.  Several areas in which Penn CIS is a research leader, such as differential privacy, are influencing products from Apple and Google, among others.  In other areas, such as verifying software correctness, understanding natural language, or uncovering security vulnerabilities, we are helping define a path for the research community – often in collaboration with leading industry partners.
When it comes to academic degree programs, Penn is unmatched in its breadth of offerings.  Whether you are interested in "core computer science" or its connections to digital media, network science and the Internet, devices and computer engineering, or connections to biomedicine – we have an array of undergraduate offerings.  The MCIT program gives students with undergraduate training in non-computational fields an accelerated program for developing computer science skills.  We also offer a core master's program, as well as more specialized programs in areas such as Robotics, Embedded Systems and the Internet of Things, Graphics and Gaming Technology, and a new degree in Data Science.  If you're interested in additional cross-disciplinary themes, such as the intersection of computer science and business or law, we have dual-degree options with the Wharton School and the Law School.  Throughout these programs, we place the highest standards upon ourselves for bringing the latest research and the best teaching innovations to the classroom.
We hope that, whatever your computationally related interests, you'll find Penn Computer and Information Science a great place to be!
Zack Ives
Adani President's Distinguished Professor and Chair
Department of Computer and Information Science