Max Mintz Undergraduate TA Hall of Fame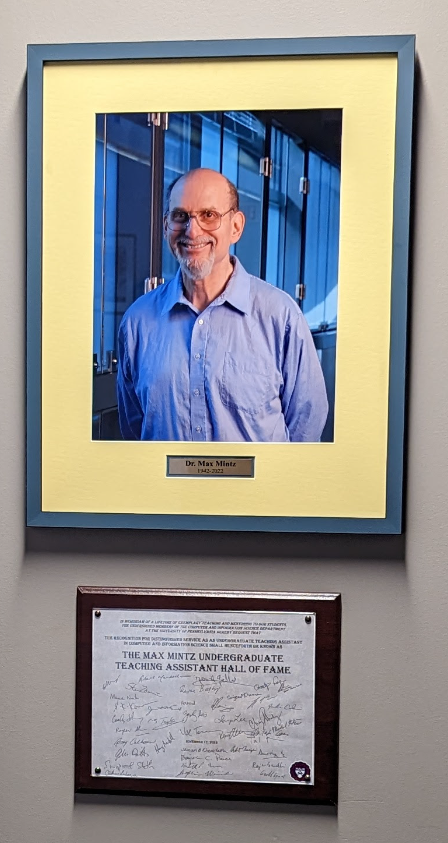 Every May, the CIS faculty nominates from among the graduating class a few students that have made extraordinary contributions to our teaching mission. Working as TA (and often as a head TA) they have gone far beyond the call of duty in raising the quality of our classes.
In November 2022, by popular acclaim the CIS Undergraduate TA Hall of Fame was named in honor of Professor Max Mintz (1948-2002), who was legendary for his commitment to teaching Penn students and for his advocacy of students. It was through his advocacy that Penn Engineering first allowed undergraduate students to serve as TAs.
Class of 2023
Bethany Hsiao, BSE in Computer Science
Semesters as a TA:
Spring 2020 – Spring 2021: CIS 1600
Fall 2021 – Spring 2023: CIS 1600, Head TA
David Xu, BSE in Computer Science, MSE in Computer Science
Semesters as a TA:
Fall 2020 – Spring 2022: CIS 1600
Fall 2022: CIS 1600, Head TA
Spring 2023: CIS 5050
Lena Armstrong, BA in Cognitive Science and 2nd Major in Computer Science
Semesters as a TA:
Fall 2020 – Spring 2022: CIS 1100
Fall 2022 – Spring 2023: CIS 1100, Head TA
Ali Krema, BSE in Computer Science
Semesters as a TA:
Fall 2021 – Fall 2022: CIS 2400
Spring 2023: CIS 1950 Instructor
Davis Tran, BSE in Computer Science
Semesters as a TA:
Fall 2020 – Spring 2022: CIS 1100
Fall 2022 – Spring 2023: CIS 1100, Head TA
Fall 2022: OIDD 2900
Summer 2020: ESAP Complex Networks TA
Janavi Chadha, BSE in Computer Science
Semesters as a TA:
Fall 2022: CIS 2400
Spring 2023: CIS 2400, Head TA
Lavnik Balyan, BSE in Computer Science
Semesters as a TA:
Fall 2020: MATH 114
Fall 2021: MATH 240
Spring 2022: CIS 519
Spring 2022: CIS 5500
Fall 2022 – Spring 2023: CIS 5500, Head TA
Will Vauclain, BSE in Computer Science
Semesters as a TA:
Spring 2020 – Spring 2021: CIS 1600
Fall 2021 – Spring 2022: CIS 1600, Head TA
Spring 2023: ESE 3500
Skylar Ronkin, BSE in Networked and Social Systems, MSE in Computer Science
Semesters as a TA:
Fall 2020 – Spring 2022: CIS 1200
Fall 2022 – Spring 2023: CIS 1200, Head TA
Kaya Panchalingam, BSE in Computer Science, MSE in Data Science
Semesters as a TA:
Spring 2023: CIS 5480, Head TA
Nate Hoaglund, BSE in Computer Science
Semesters as a TA:
Spring 2022 – Summer 2022: CIT 5950
Fall 2022: CIS 3800
Spring 2023: CIS 5480, Head TA
Jeffrey Xiao, BSE in Computer Science
Semesters as a TA:
Spring 2020 – Spring 2021: CIS 1200
Summer 2021 – Spring 2023: CIS 1200, Head TA
Jasmine Cao, BSE in Computer Science, MSE in Data Science
Semesters as a TA:
Fall 2020 – Spring 2022: CIS 1200
Fall 2022 – Spring 2023: CIS 1200, Head TA
Class of 2022
Matthew Jortberg, BSE Computer Science
Kara Li, BS Economics and BSE Computer Science
Hayden Hyunjoo Ji, BA Biology and BAS Computer Science
Tiffany Moi, BSE Computer Science and BS Business Analytics
Claudia Zhu, BSE Computer Science and MSE Data Science
Zachary Sekaran, BAS Computer Science, BAS Math and BS Statistics
Will Goeller, BSE Computer Engineering
Leah Wang, BSE Computer Science
Cindy Hao, BSE Computer Science and MSE Systems Engineering
Hannah Lord, BSE Computer Science
Paula Scanlan, BSE Computer Science
Alan Ismaiel, BSE Computer Science
Weilin Hu, BSE Digital Media Design and BS Business Analytics
Robert Dowling, BSE Electrical Engineering and BS Finance
Jediah Katz, BSE Computer Science and MSE Computer Science
Robin Tan, BSE Computer Science and BS Business Analytics
Michael Colombo, BSE Networked and Social Systems
Peter Baile Chen, BSE Networked and Social Systems
Xander Uyttendaele, BSE Computer Science
Class of 2021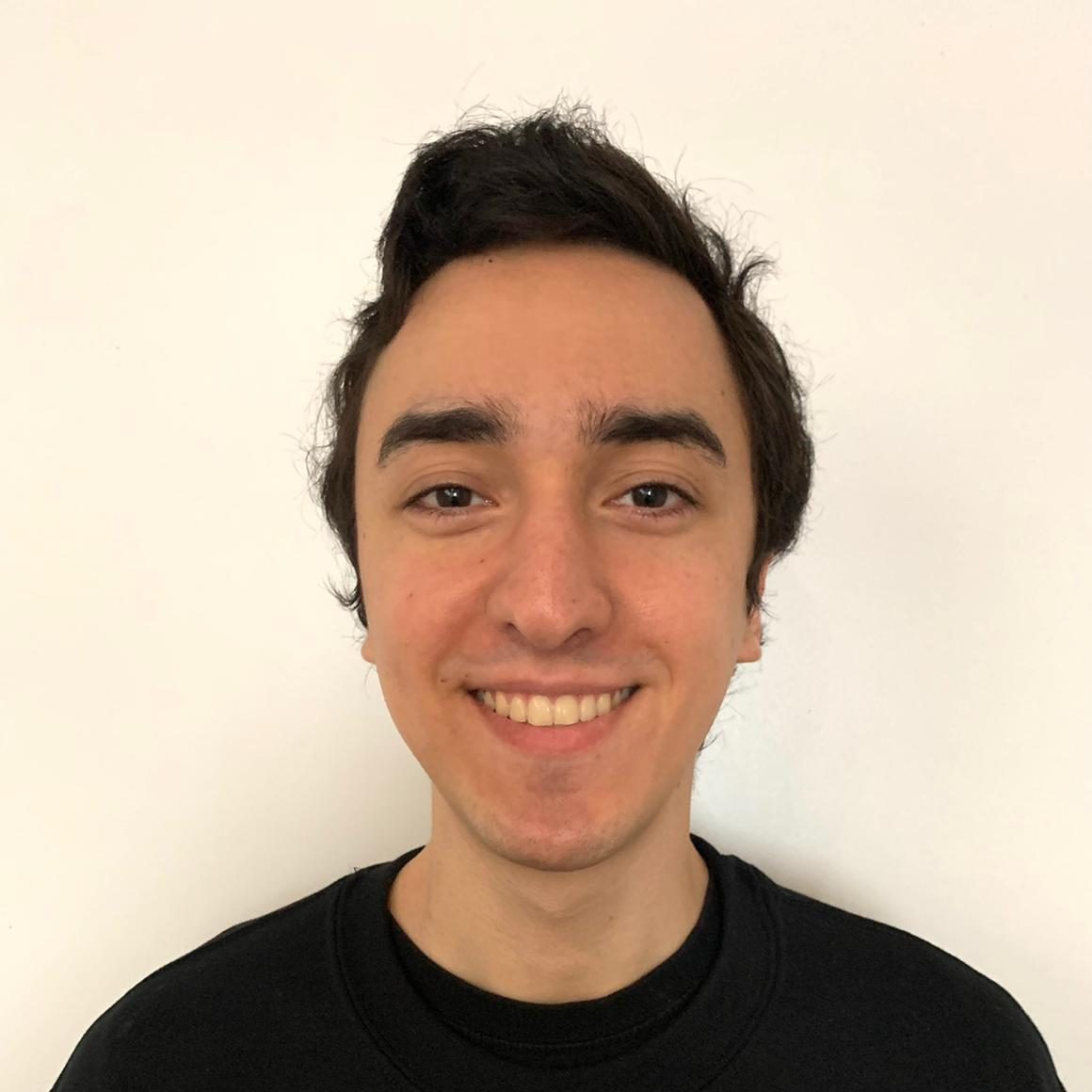 Nicolas Corona, BS in Economics
Fall 2018 – Spring 2019 – CIS 120
Fall 2019 – Spring 2021 – CIS 120, Head TA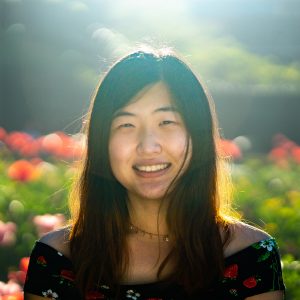 Susan Xie, BSE in Digital Media Design, MSE in Computer Graphics & Game Technology
Fall 2019: CIT593
Spring 2020: CIS240
Fall 2020: CIT593, Head TA
Spring 2021: CIS240, Head TA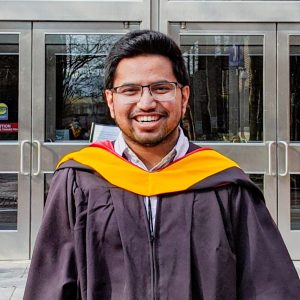 Vraj Shroff, BAS in Computer Science and Economics, MSE in Systems Engineering
Fall 2020: NETS 212 Project Lead TA
Spring 2021: CIS 401 Head TA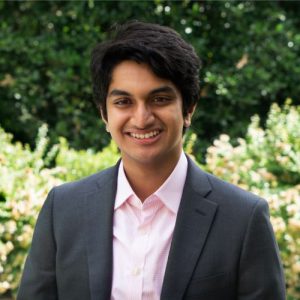 Sidarth Subramanian, BA in Math and 2nd Major in Computer Science
Fall 2019, Spring 2020 – TA 160
Fall 2020, Spring 2021 – Head TA 160
Michael Hackett, BA in Cognitive Science and 2nd Major in Computer Science
Fall 2018 – Spring 2019: CIS 110 TA
Fall 2019 – Spring 2021: CIS 110 Head TA
Belinda Liu, BA in Math and 2nd Major in Computer Science, MSE in Computer Science
Spring 2021: CIS 320 Head TA
Class of 2020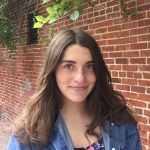 Hana Pearlman, BSE in Computer Science
Semesters as a TA:
Spring 2017: CIS 110 mentor
Fall 2017 – Spring 2018: CIS 120
Fall 2018: CIS 121
Spring 2019: CIS 320
Spring 2020: CIS 320, Head TA
Email: hanap@sas.upenn.edu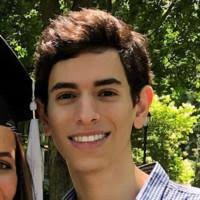 Steven Bursztyn, BSE in Computer and Information Science
Semesters as a TA:
Spring 2018: CIS 121
Spring 2019: CIS 501
Fall 2018 – Spring 2020: CIS 121, Head TA
Email: bursztyn@seas.upenn.edu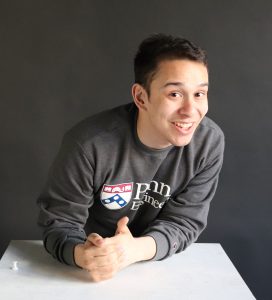 Brandon Joel Gonzalez, BSE in Computer Science, MSE in Robotics
Semesters as a TA:
Fall 2018 – Spring 2019: CIS240
Summer 2019: CIT593
Fall 2019: CIS380 + CIS501
Spring 2020: CIS371 + CIS548 (Head TA)
Summer 2020: CIT595 (Cohead TA)
Email: bgonz@seas.upenn.edu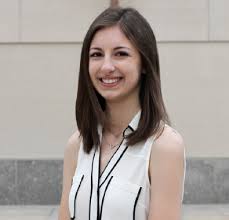 Diana Marsala, BAS and MSE in Computer and Information Science, BA Linguistics
Semesters as a TA:
Spring 2017, Fall 2017, Spring 2018: CIS 120
Fall 2019: CIS 521
Spring 2019: CIS 530, Head TA
Spring 2019, Fall 2019, Spring 2020: CIS 350, Head TA
Email: marsalad@sas.upenn.edu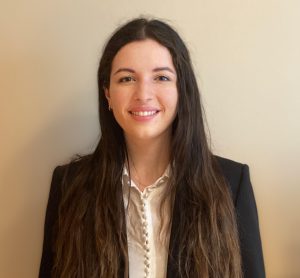 Artemis Panagopoulou, BAS in Computer Science and Cognitive Science, BA in Philosophy and Cognitive Science, MSE in Computer and Information Science
Semesters as a TA:
Spring 2018: CIS 262
Spring 2019, Spring 2020: OMCIT 592, coHead TA
Email: artemisp@seas.upenn.edu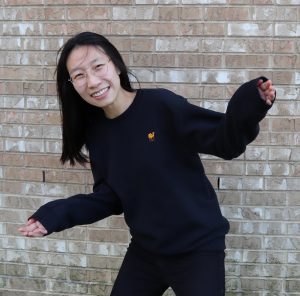 Jane Xu, BSE in Computer and Information Science
Semesters as a TA:
Spring 2017: CIS 110 mentor
Fall 2017 – Spring 2018: CIS 120
Fall 2018 – Spring 2020: CIS 120, Head TA
Email: xuyuan@seas.upenn.edu
Class of 2019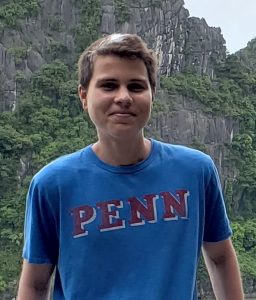 John Geyer, BSE in Computer and Information Science, BA Mathematics
Semesters as a TA:
Fall 2017 – Spring 2018: CIS 121
Fall 2018 – Spring 2019: CIS 121, Head TA
Email: geyerj@sas.upenn.edu


Aaron Hallac, BSE in Computer Science, BS
Semesters as a TA:
Spring 2016 – Fall 2016: CIS160
Spring 2017 – Fall 2018: CIS 160, Head TA
Spring 2019: CIS 339
Email: hallaca@seas.upenn.edu


Jessica Landon, BAS in Computer Science, BA in Cognitive Science
Semesters as a TA:
Spring 2017 – Spring 2018, Spring 2019: CIS 160
Email: landonj@seas.upenn.edu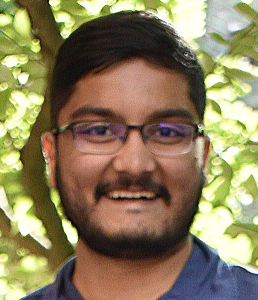 Sadat Shaik, BSE and MSE in Computer And Information Science
Semesters as a TA:
Spring 2016: CIS 160
Fall 2016 – Spring 2017: CIS 121
Fall 2017 – Spring 2018: CIS 121, Head TA
Spring 2019: CIS 700-004
Fall 2019: CIS 121, Head TA
Spring 2020: CIS 522, Head TA
Email: sshaik@seas.upenn.edu
Class of 2018


Krishna Bharathala, MSE in Computer Science, BSE in Computer Science, BS in Economics 
Semesters as a TA:
Spring 2015 – Spring 2016: CIS 160
Spring 2016: CIS195
Fall 2016 – Fall 2017: CIS 160, Head TA
Spring 2018: CIS 121, Head TA
Spring 2018: CIS505
Email: kbharathala@gmail.com


Shawn Ong, MA in Mathematics, BA in Mathematics; Computer Science; and Logic, Information, and Computation
Semesters as a TA:
Spring 2016 – Spring 2018: CIS 160, Solutions Committee: Fall 2016 – Spring 2018
Email: shawnong60@hotmail.com


Seth Bartynski, BSE in Networked and Social Systems
Semesters as a TA:
Fall 2015 – Spring 2018: CIS 160, Solutions Committee: Fall 2016 – Spring 2018
Email: sbarty@seas.upenn.edu
Class of 2017


Alex Liao, MS in Physics, BA in Physics, BSE in Computer Science 
Semesters as a TA:
Fall 2014: CIS 160
Spring 2015: CIS 121
Fall 2015 – Fall 2016: CIS 160, Head TA
Email: alexliao1995@gmail.com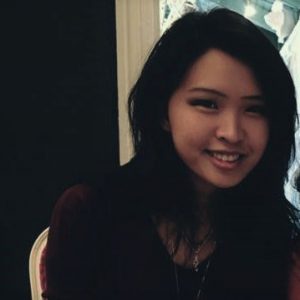 Margaret Li, BAS in Computer and Information Science, Minor in Mathematics
Semesters as a TA:
Fall 2015 – Spring 2017: CIS160
Email: hadasah@gmail.com


Alex Peckman, BSE in Computer Science, Minor in Mathematics
Semesters as a TA:
Fall 2015: CIS 240
Spring 2016: CIS 240, Head TA
Fall 2016: CIT 593, Head TA
Spring 2017: CIS 240, Head TA
Email: apeckman@seas.upenn.edu
Class of 2016


Jacob Hart, BSE in Computer Engineering and Wharton Individualized Major, Minor in Mathematics
Semesters as a TA:
Fall 2013 – Fall 2015: STAT 430 (every semester in this duration)
Spring 2014: CIS 121
Fall 2014: CIS 262
Spring 2015, Fall 2015, Spring 2016: CIS 320, Head TA for CIS 320 in Spring 2016
Fall 2015: CIS 677
jhart@wharton.upenn.edu
Class of 2015


Alan Aquino, BSE in Computer Engineering, Minor in Japanese Studies
Semesters as a TA:
Fall 2013: CIS 191
Spring 2014: ESE 171
Fall 2014: CIS 240
aaquino@seas.upenn.edu

Mainak Datta, BSE in Computer Science, MSE in Computer Science
Semesters as a TA:
Spring 2012 – Fall 2014: CIS 110, Head TA Fall '13 – Sp '14
Current Graduate Student at the University of Pennsylvania
dattam@seas.upenn.edu


Lewis Ellis, BSE in Networked and Social Systems, Minor in Mathematics
Semesters as a TA:
Spring 2012 – Fall 2013: CIS 120
Spring 2014, 2015: CIS 121, Head TA in Spring 2015
Fall 2014: CIS 160, Head TA
me@lewisjellis.com
Kai Ninomiya, BSE in Computer Science, Minor in Physics, MSE in Computer Graphics and Game Technology
Semesters as a TA:
Fall 2012, 2013: CIS 191, Co-Instructor (2013)
Fall 2014: CIS 460/560
Spring 2014, 2015: CIS 277
kainino@seas.upenn.edu


Tiernan Garsys, BSE in Computer Science
Semesters as a TA:
Fall 2012 – Spring 2015: CIS 120, Head TA
tgarsys@gmail.com


Adam Mally, BSE in Digital Media Design, MSE in Computer Graphics and Game Technology
Semesters as a TA:
Fall 2011: CIS 106
Spring 2012, 2013: CIS 277
Fall 2013: CIS 560
Spring 2014: CIS 277, Head TA
Spring 2015: CIS 277, Instructor
amally@seas.upenn.edu


David Mally, BSE & MSE in Computer Science
Semesters as a TA:
Fall 2012: CIS 110
Spring 2013, Fall 2013, Fall 2014: CIS 240
Spring 2014: CIS 371, Head TA
dmally@seas.upenn.edu


Louis Petro, BAS in Computer and Cognitive Science, BA Cognitive Science, Minors in Nutrition and Mathematics
Semesters as a TA:
Fall 2013 – Spring 2015: CIS 110
Lpetro712@gmail.com


Varun Prabakar, BS in Statistics and Finance
Semesters as a TA:
Fall 2013 – Spring 2015: CIS 160, Head TA Since Fall 2014
varunprabakar93@gmail.com


Max Scheiber, BSE in Computer Science, MSE in Computer Science, BS in Finance and Statistics (Wharton)
Semesters as a TA:
Spring 2012 – Spring 2013: CIS 120
Fall 2013 – Spring 2015: CIS 121, Head TA during Fall 2014 & Spring 2015
maxnscheiber@gmail.com


Lily Wang , BSE in Computer Science
Semesters as a TA:
Fall 2012 – Spring 2015: CIS 110, Head TA Fall 2014 – Spring 2015
Spring 2014 – Spring 2015: CIS 350
Spring 2014 – Spring 2015: CIS 573
lilyw.416@gmail.com
Class of 2014


Jamie "Ariella" Levine, BSE in Computer Science and Cognitive Science, Minor in Linguistics
Semesters as a TA:
Fall 2012 – Spring 2015: CIS 110, Head TA Fall 2013 – Spring 2015
Email: yasharkoach@gmail.com


Harmony M. Li, BSE in Computer Science, MSE (May 2015)
Semesters as a TA:
Spring 2012 – Spring 2014: CIS 120, Head TA Fall 2012 – Spring 2014
Fall 2014: CIS 565
Email: harmoli@seas.upenn.edu


Pulak Mittal, BAS in Computer Science, BSE in Economics, Wharton Semesters as a TA:
Spring 2011 and Fall 2011: CIS 120
Spring 2012: CIS 320
Fall 2012 and Spring 2013: CIS 121, Head TA
Email: pulak@emeraldexam.com

Andrei Nagornyi, BA in Mathematics and Computer Science
Semesters as a TA:
Fall 2012 – Spring 2014: CIS 121, Head TA Fall 2012 and Spring 2014
Email: anagornyi@gmail.com


Grace Wang, BS in Finance and Computer Science
Semesters as a TA:
Fall 2011 and Spring 2012: CIS 120
Spring 2013 and Fall 2014: CIS 121, Head TA Fall 2014
Email: gracewang92@gmail.com