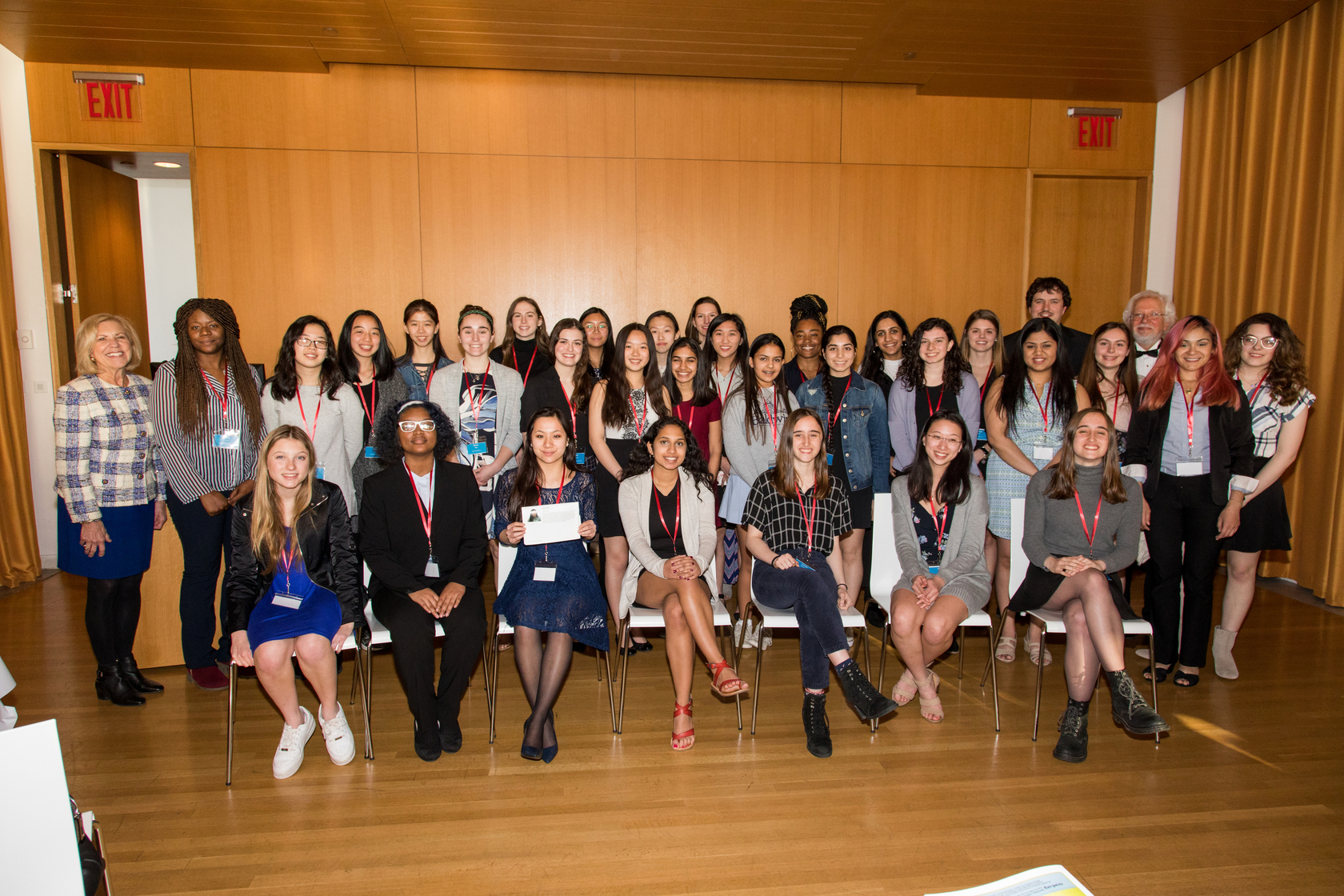 NCWIT Aspirations in Computing Award for High School Girls
The National Center for Women & Information Technology (NCWIT) Award for Aspirations in Computing honors 9th-12th grade students who self-identify as women, genderqueer, or non-binary for their computing-related achievements and interests, and encourages them to pursue their passions.
Award recipients are selected based on their aptitude and aspirations in technology and computing, as demonstrated by their computing experience, computing-related activities, leadership experience, tenacity in the face of barriers to access, and plans for post-secondary education. Since 2007, nearly 14,000 students have received an Award for Aspirations in Computing.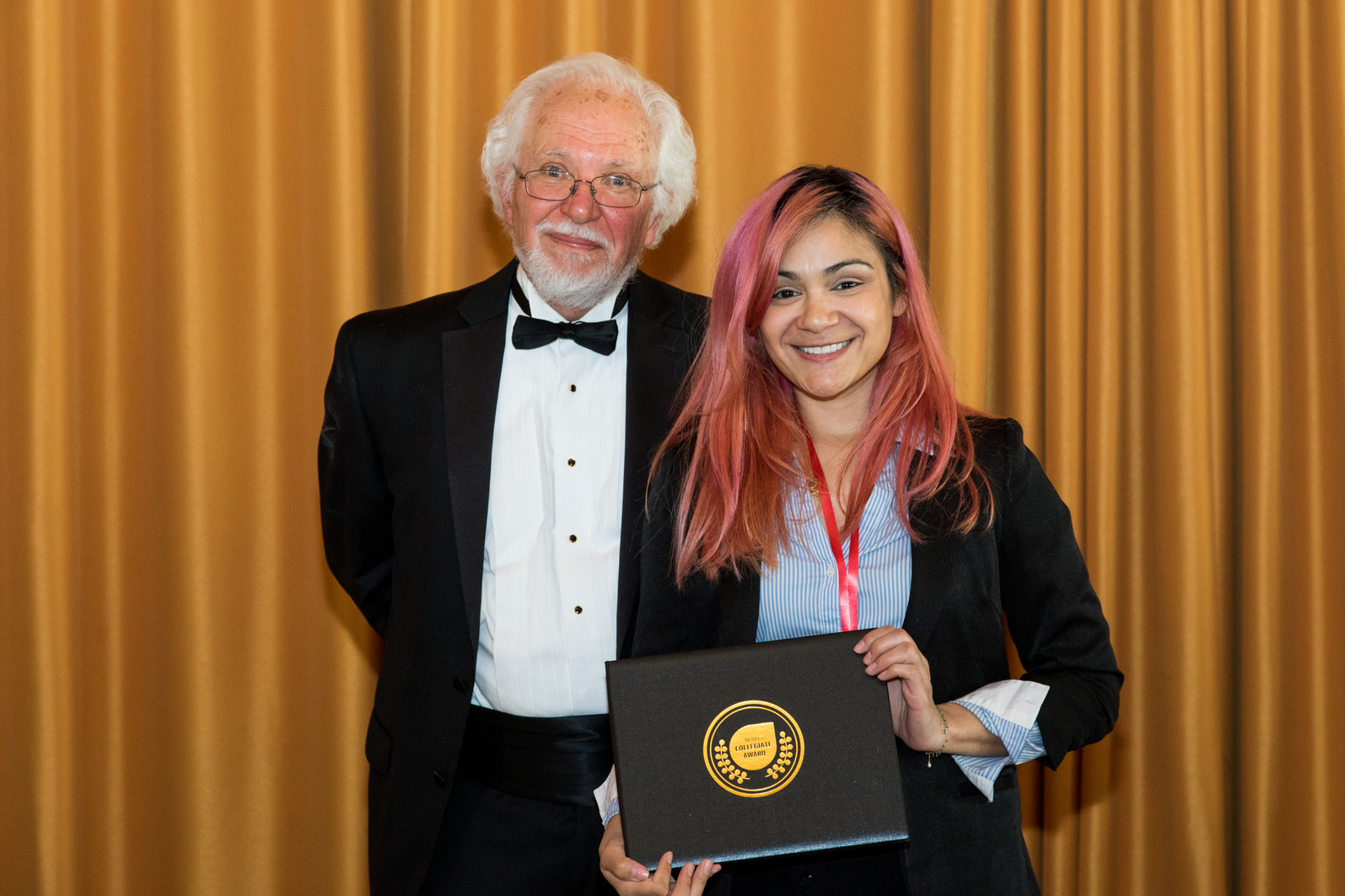 In addition to the national award, Penn Engineering collaborates with Villanova University and other area universities to host the Philadelphia Regional NCWIT Aspirations in Computing Awards. National applicants are also eligible for consideration for a regional award.
Right: Villanova Computer Science Professor Robert Beck presents the Regional Collegiate Award to Computer and Information Science PhD student Rebecca Iglesias-Flores.
Aspirations in Computing also recognizes technology teachers who play a pivotal role in encouraging young women to explore their interest in computing and technology through the Educator Award.
The NCWIT Collegiate Award honors the outstanding computing accomplishments of undergraduate and graduate students by recognizing technical contributions to projects that demonstrate a high level of innovation and potential impact.
The NCWIT Aspirations in Computing Award site opens on September 1 each year. Applications are due on November 13.