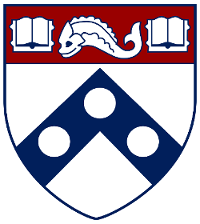 ---
About Me
I'm an Associate Professor of Computer and Information Science at the University of Pennsylvania. I received a Ph.D. in Computer Science from Stanford University in 2008, where my advisor was
Alex Aiken
, and an M.S. from Purdue University in 2003, where my advisor was
Jens Palsberg
. I was a researcher at Intel Labs, Berkeley from 2008 to 2011, and an Assistant Professor of Computer Science at Georgia Tech from 2011 to 2016.
---
Recent News
Future Events
May 3: Speaking at the Programming Systems and Tools Science Symposium at Uber in San Francisco
June 1: Keynote talk at workshop on Machine Learning and Software Engineering at Google in Montreal
August 26-30: Speaking at Waterloo Workshop on ML + Security + Verification
Research
Teaching
---
Research
My research aims to improve software quality and programmer productivity, with a current emphasis on AI-based programming systems (see a news article, a recent talk, and a video demo).
For more information about my research, see publications, talks, and projects.
---
Teaching
I created the first large-scale online course (MOOC) on Software Analysis and Testing. All course material is available at rightingcode.org. Lectures with assessments are available on Udacity. Autograding scripts for the labs are available to instructors upon request.
I teach the following courses at Penn: