Christopher Watson
My name is Chris Watson and I'm a third year Ph.D. student at the University of Pennsylvania, where I am very fortunate to be advised by Rajeev Alur. I am very interested in (and currently working on!) integrating logical specifications and reinforcement learning to synthesize control policies for long horizon tasks. I also like PL and automata theory. I am a proud member of Penn's PLClub.
Papers
Teaching Assistantships
CS 4810: Introduction to Theory of Computing. Cornell University. Fall 2019.

CIS 5110: Theory of Computation. University of Pennsylvania. Fall 2022.

CIS 6730: Computer-Aided Verification. University of Pennsylvania. Spring 2023.
Activities
I've had the pleasure of being a student volunteer at POPL'22 and CCC'22, and of being a student at SSFT'22 and OPLSS'22.
Chris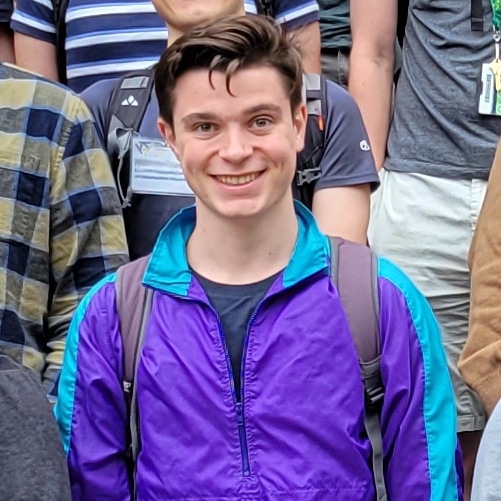 ccwatson at seas dot upenn dot edu