---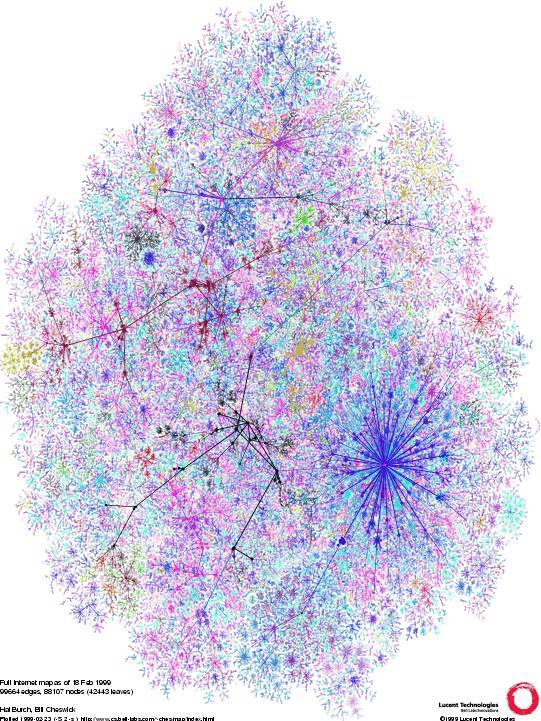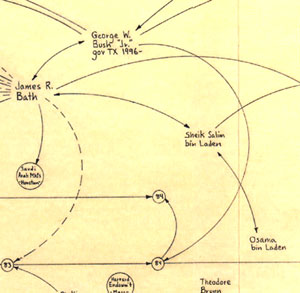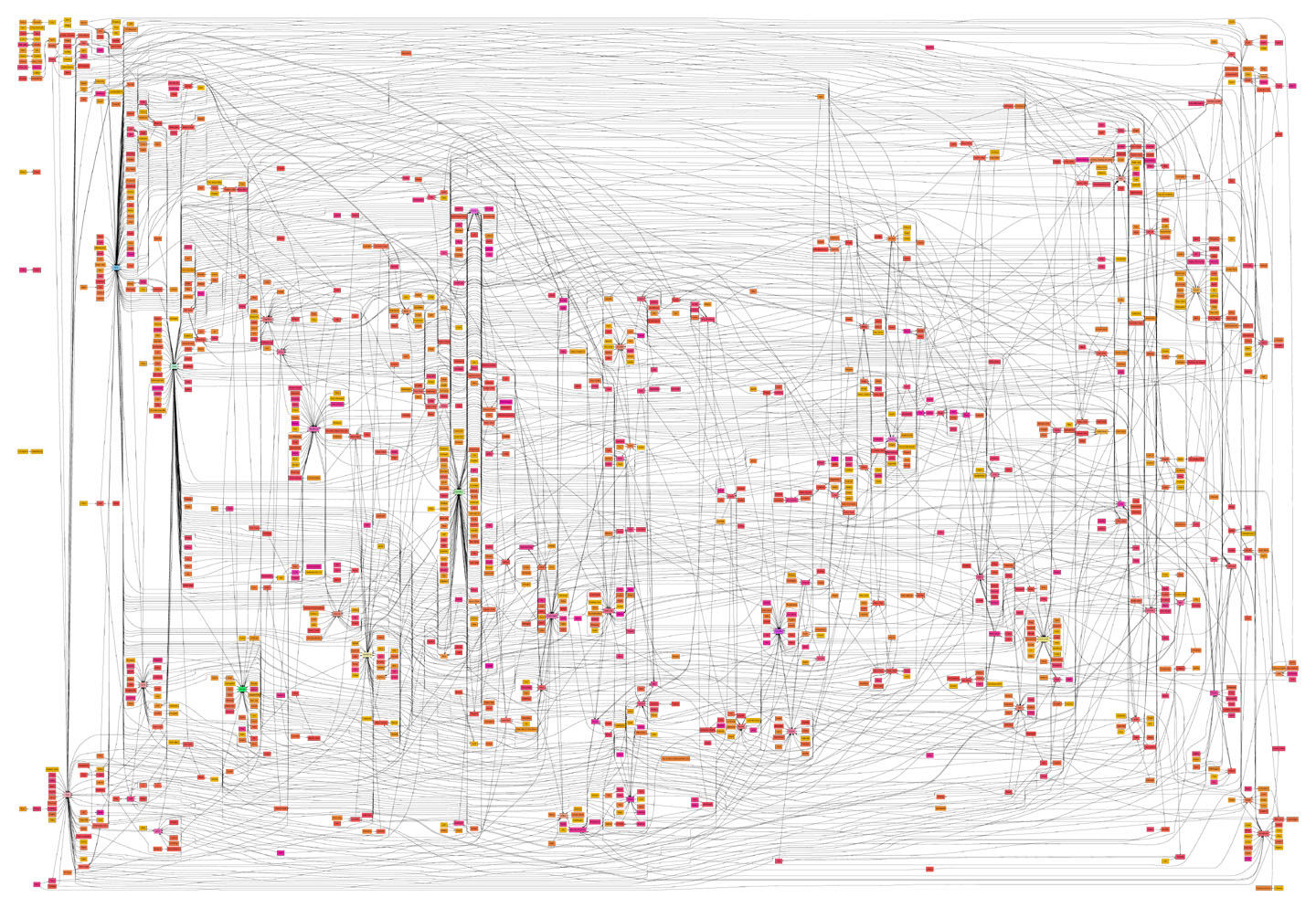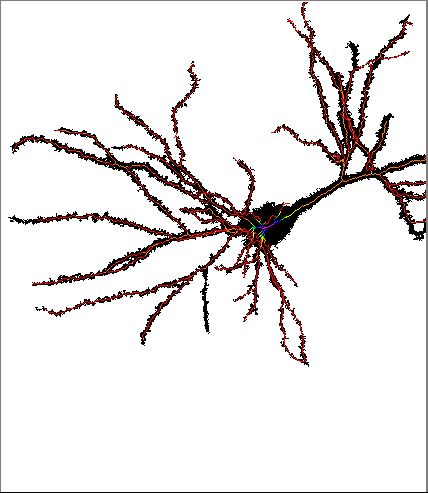 ---
CSE 112
Networked Life
Spring 2005
Tuesdays and Thursdays 12-1:30 PM, Levine Hall 101
Prof. Michael Kearns

---
NOTICE: Networked Life has just been approved to be added to the list of courses satisfying the College of Arts and Sciences' Quantitative Data Analysis Requirement, effective this term.
---
COURSE DESCRIPTION

How does Google find what you're looking for? Why do real estate values rise or plummet in certain neighborhoods? Do people act rationally in economic and financial settings? Are you really only six friends away from Kevin Bacon? (And do you want to be?) How does the stock market actually work? What might we mean by the economics of spam? What do game theory and the Paris subway have to do with Internet routing?

Networked Life looks at how is our world is connected -- socially, economically, and technologically -- and why it matters.
The answers to the questions above are related. They have been the subject of a fascinating intersection of disciplines including computer science, physics, psychology, economics and finance. Researchers from these areas all strive to quantify and explain the growing complexity and connections of the world around us, and they have begun to develop a rich new science along the way.
Networked Life will explore recent scientific efforts to explain social, economic and technological structures -- and the way these structures interact -- on many different scales, from the behavior of individuals or small groups to that of complex networks such as the Internet and global economy.
This course covers computer science topics and other material that is mathematical, but all material will be presented in a way that is accessible to an educated audience with or without a strong technical background. The course is open to all majors and all levels.
Networked Life was first offered in Spring 2004. You can visit the extensive web page from Spring 2004. This year the course will cover similar topics, but we'll do more in-class exercises and social experiments, and will cover more finance and Internet material toward the end.
---
INSTRUCTOR

Prof. Michael Kearns
mkearns@cis.upenn.edu
Levine Hall 509
Office hours: Wednesdays 10-12
---
TEACHING ASSISTANTS

Nikhil Dinesh
nikhild@gradient.cis.upenn.edu
Office hours: Fridays 12-2, in Levine 506

Elliot Feng
fengyi@seas.upenn.edu
Office hours: Tuesdays and Thursdays, 1:30-2:30, in Room 401A of IRCS (3401 Walnut; elevator bank through doors next to Starbucks)

---
COURSE LOCATIONS AND TIMES

Attendance at the main lectures is considered mandatory for enrolled students. They are held Tuesdays and Thursdays 12-1:30, Levine Hall 101.
This year there will be no recitations for Networked Life. The teaching assistants will hold special out-of-class review sessions before exams, and will hold extended office hours before major assignments are due.
---
COURSE PREREQUISITES

Networked Life has no formal prerequisites, and is meant to be accessible to a broad range of students across SEAS, the College, and Wharton. No computer programming background is required, but students should be comfortable using computers and the Web, and accessing resources on the Internet.
---
COURSE FORMAT AND REQUIREMENTS

The main lectures for Networked Life will be in fairly traditional format, projected in Powerpoint that will always be made available following the lecture (but not necessarily before).
There will be a number of participatory social experiments and exercises. These seemed quite popular last year and will increase this year.
There will also be a number of homework and research assignments. These will include a fair amount of basic quantitative analysis of data, as well as essay questions, computer and web exercises, and other quantitative exercises. Collaboration on the homeworks is not permitted.
There will be a midterm, and a final exam.
It is anticipated that the participatory experiments, homeworks, midterm and final will each count for approximately a quarter of the overall grade.
Students are encouraged to bring articles, demos, web pages, news events, etc. that are relevant to course topics to the attention of Prof. Kearns. Extra credit will be given if the suggested material is used in the course.
---
INFORMATION ON ACCESS TO SEAS COMPUTING FACILITIES

All students must have reliable access to web and Internet resources, as well as be reachable via email in a timely fashion. For these purposes, any student in the course may obtain an account on the server Eniac if they so desire, if they do not already have one. Sign up for an Eniac account here.
All students enrolled in CSE 112 have access to the School of Engineering and Applied Sciences computer labs. We will test all the software that you are required to use on Windows computers using Internet Explorer. This software is generally written in Java and may work on other platforms, but we cannot guarantee it.
PC Labs can be found in:
Towne M62 Towne M70 Towne 142 Towne 143 Towne 144
More information on the labs is online.
You will need to print and turn in materials, and you may not be able to your all your printing in the SEAS labs. For a fee, you can print longer documents at the SEAS library on the 2nd floor of Towne. Of course, you can also print on your own printer or elsewhere where you have access to a printer.
---
REQUIRED TEXTS

The following three books, all in paperback and on order at the Penn Book Store, are required texts for the course: