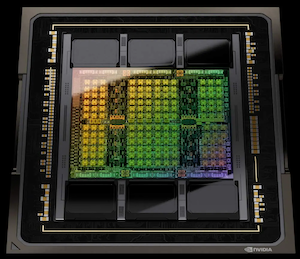 CIS 6010: Special Topics in Computer Architecture: GPGPU Architecture and Programming Fall 2023
Course Information
instructor: Joe Devietti
when: Monday/Wednesday 12-1:30pm
where: Towne 305
contact: email, canvas
office hours:
Course Description
Graphics Processing Units (GPUs) have become extremely popular and are used to accelerate an increasingly diverse set of non-graphics workloads. This seminar will examine modern GPU architectures, the programming models used to write general-purpose code for GPUs, and the complexities of programming such highly parallel architectures. There will be a special emphasis on concurrency correctness issues as they relate to GPUs, including GPU memory consistency models and GPU concurrency bugs. Graduate-level coursework in computer architecture (e.g., CIS 5710) will be very helpful.
Course Materials
No textbooks are required; links to all readings will be provided at this website.
Grading
Project: 50%
Participation: 30%
Assignments: 20%
There will be no exams.
Submit homework via Canvas.
The class project can be done in groups of up to 2. The project is open-ended: it should be something related to GPUs but the specifics are up to you. Choosing a project that incorporates your interests (research or otherwise) is a great idea!
Course Schedule
This schedule is subject to change